'Flight of the Bumblebee'
I Teaching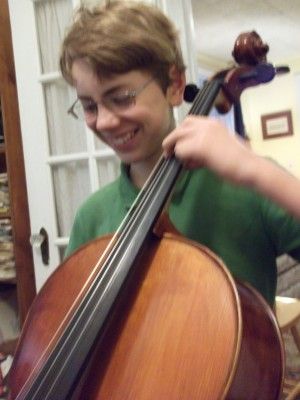 "We enjoyed every moment of the training; you are such a charismatic artist.  Your training taught us not only the facts, but also how we can create a more positive teaching environment at our school.  Sharing and shaping our creative side by playing together for hours each day created unity and acceptance among us.  These principles are at the heart of good education, which nurtures talent in our community."  --Faculty from the North York Suzuki School, Ontario, Canada
Appreciations from former students:
Good news to end the summer! I received a letter today saying that I was accepted into the All-State orchestra! Thank you so much for teaching me for seven years. It was all due to your excellent teaching that I was able to masterfully prepare the Haydn. Thank you so much once again!- A.L.
I truly cannot thank you enough for all you have given G. over the past seven years. Both your imparting of skills and techniques, and your holistic view of music's role in life, belong to a higher order of education and hand/eye/thought awakening which are among your many unique offerings in our musical firmament in Ithaca. You have fostered G.'s continued love of the cello, which has never been shaken through all the demands and growing pains of teenagerhood. —A. W.
You have been such a wonderful teacher to T. and have not only taught him cello skills but made him a better person. Thank you so much for caring about him. You will always be in his life. —F. H.
I can't tell you how grateful we are to you for taking J. into your studio. You helped her discover love for cello and taught such a breadth of topics: cello technique, performance strategies, music theory, music lore, international culture, musical styles, history, and human development among other things (you really have the best anecdotes!). Furthermore, you gave a holistic education developing physical skills as well as emotional and social skills. She has grown so much in her creativity, confidence, responsibility, perseverance, and independence. You were always generous with your time and always thoughtful in your responses to our questions. I'm still amazed at how patient you were when we were choosing J's cello :) C. W.
Thank you for offering music to your child.  Here is my description of what it's like to be in my studio: 
INTRODUCTION:
I have a beautiful studio in the Mott room at the Opus ithaca School of Music (www.opusithaca.org) on the corner of Aurora and Court Streets in Ithaca NY.    You may enter on the Aurora Street side of the building through the beautiful, burgundy doors over to the right.  For everyone's security, there is a code for the door, so please call Opus Ithaca at 607-227-8135, or call me at 607-216-7514 (cell) for the current door code. You can see the teaching schedule and calendar any time you wish by clicking the "teaching schedule" page of this website.
I love teaching in the studio, at Institutes, workshops, and teacher training seminars around the world. I have been teaching for 40 years, loving every minute of it.
I have specialized in the Suzuki Philosophy.  This has been a very positive, wholesome and rewarding approach to cultivate beautiful musicianship for children in families.  I am in close touch with Suzuki teachers around the world, as we think well about families and individual students together.  
I have specialized in stringed instrument education in Waldorf schools.  In my Doctoral studies, I researched music education and string pedagogy for Waldorf schools. This has deepened and inspired my teaching practice immensely.  My research into music education in Waldorf Schools is currently being edited into an on-line book called "The Moons of Osiris". 
All Art integrates both discipline and freedom.  It is our responsibility to support any player to uncover their own musical voice.  I have specialized in the pedagogy of improvisation.  Developing the creative part of the brain is essential to any arts education.  I have been teaching Creative Ability Development internationally for 30 years to students, families, teachers, schools, festivals and workshops.
I have specialized in "Music For People" which was started by  David Darling.  As the Assistant Director of the New Directions Cello Festival, I have learned so much about teaching improvisation.  
I have a PhD.  All my degrees have focussed equally on my artistry as a concert cellist and on teaching, pedagogy and philosophies of education. 
IN THE CELLO STUDIO:
Music exists for the purpose of growing an admirable heart. –Dr. Shinichi Suzuki
1. With the Suzuki philosophy, we become aware of the "mother tongue" phenomenon.  Each child is born with a perfect blueprint in place, ready to master the mother tongue(s) spoken in his or her environment. We learn language brilliantly in an atmosphere of fun, sweetness and....repetition! By being immersed in that positive environment, each child learns at least 10,000 words by age 4!   Each year, I try to become more deeply aware of how the environment around each child is a profound and important teacher. 
"Where Love is Deep, much can be accomplished." -Dr. Shinichi Suzuki
2.With the Suzuki philosophy, we aim to cultivate character and skill together in a loving atmosphere.  We remember how each student is brilliant, totally talented and that each child can always learn.  Our job is to understand each child as a new learner each year, each season, each month....each week, and sometimes, each day.  We try, together,  to become more sensitive to the ways each child is unique as a learner, and how we can draw out their strengths.  We praise them for effort and beauty...not for learning the next song faster than so-and-so.  None of us learns anything without love.  Each year, I ask myself how I can be a better teacher.  Each year I find myself asking: "How can I Love them MORE?".  
3.  First,  the mother tongue is imitated, then it is used to communicate, and later it is read and written. We are indeed born with an extraordinary ability to learn language, and music as a second language.  While it all looks like games and it is really FUN, we are building musical skills all the time.  We approach music as SOUND, listening to music in the background at home and/or in the car, or......  We imitate what we hear, learning songs.  Soon we begin to improvise. This is very similar to the way we combine the words we know to communicate, even as very young children. Improvisation is simply creating spontaneous music in an atmosphere of "There is no such thing as a mistake!".  We read music, with a reading assignment each week.  Each year we have a composition project where we each write some music.  In this way we become fully literate with our music, just as we do with our mother tongue.
Freedom of choice + Discipline = Creative Ability --Alice Kanack
4, In the Suzuki philosophy we use step-by-step mastery. Dr. Suzuki said "We can achieve world peace listening to the music of children."  Our children can achieve a very high level of mastery from the beginning of musical study.  With mastery as our goal, we go the exact pace of each child, tailoring our musical play to the learning of each child.  
IN THE CELLO STUDIO, Continued:
1. Teacher, parent/practice partner and cellist work together as a triangle in order to build independence step by step.  In each lesson, the "leg" connecting teacher and student is primary.  I work closely with our cellist at each lesson.  At home, the "leg" connecting student and practice partner is primary.   Our cellist listens to cello music we will be learning, and practice occurs each day with the practice partner. We make it as fun as possible, and we have lots of support materials for practice partners.
I am always available to meet with you by phone or to email with you in between lessons with any questions that you have.  It is such a pleasure to see someone "blooming" more each year.  They can be totally different learners, year by year.  If a child is struggling somewhere in their lives, we see it at home, at school ...and in cello!  Here, the "leg" of the triangle connecting parent and teacher is primary.  We can think well together about our cellist in order to support everyone as resourcefully as we can.  It is a great pleasure.
We learn songs, but we are learning how to learn.  When you know how you learn, then you can do anything!  We are teaching cellists how to become successful in other area of their lives too.  I have successfully worked with single parents, overworked parents, dyslexic and autistic parents, fathers, mothers.  Many of these practice partners have not had music education themselves and it still works very well.  We simply assess our cellist to see how much they can do without support...then we offer them the support they need.
More and more degrees of independence are acquired until, as a senior in High School, cellists can drive themselves to lessons, take their own notes, practice on their own, and prepare a solo recital to present at the end of the  year.  These are survival skills for adulthood.  It is stunningly beautiful to see a senior in high school who does these things.  We can settle back, and send them to university!  Like everything else in life, our children acquire these survival skills very gradually, one at a time.  In the end, we agree it has been totally worth the time and effort it takes from us.  
2. At Opus Ithaca, we have a program which allows us to play the cello in many different ways.  Each year, we have 30 lessons, and 20 group classes. We have various themes and projects, like the annual "practice marathon".  We have home concerts, in-class recitals, solo recitals and the annual composer's concert. Sharing our music wants to be enjoyable, positive, "normal" and beautiful.  Each year, we offer community service, and perform on a volunteer basis at local churches.  We include improvisation in lessons, classes and concerts, using Creative Ability Development (www.creativeabilitydevelopment.com).  Each year, we have a winter workshop with a world renowned guest teacher.  At the end of the year, we enjoy a pot luck dinner party with a band and a dance called "Dances from around the World", to celebrate how we have become musical citizens of the world.
3. In my studio, we are a learning community.  In the younger group classes, a group of caring and interested parents are thinking well about the members of the class (drinking tea and chatting about other things too!). While the cello is everyone's instrument, each learner has different strengths to bring to the group.  Together, we inspire, empower and encourage the class, partially by just being present.  In the end, playing a musical instrument requires the whole brain.  Parents support each other in discussion groups and readings.  The students teach one another more than I ever could.  They form wonderful bonds together and actually carry one another through all the organic, expected ups and downs of life.  
Observing and Visiting is totally welcome!  Please feel welcome to come observe lessons and classes, quietly.  Please feel welcome to help yourself to tea.  Read anything you are interested in.  There are crackers, books and toys for a young child to be welcome.  Stay as long as your child can be happy, playing quietly.  When they are ready to go, it does not matter if you have been with us for 2 minutes or 20 minutes: it has been the right amount of time for your child and you can always come again.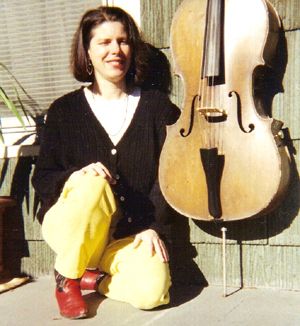 This was my mailbox for many years! The  best mailbox in the world!!
Call or email any time with your questions
607-216-7514 cell - for text messaging and/or emails.  I have it with me at the studio and can look at a text as soon as I can.
 Email any time:  serasmolen@gmail.com
---
Dr Sera Smolen offers training in cello technique, the art of practicing, how we become new learners each year, how to create an atmosphere in your home which cultivate the qualities of genius.  Your cello study will include the double training in creativity, improvisation, composition and world musics.  Dr Smolen researched Anthroposophical principles of Rudolf Steiner in order to understand how Waldorf based curriculum supports the whole human being.  She teaches using many Anthroposophical principles.  She is also an internationally recognized specialist in the Suzuki philosophy and Method. Lessons and classes are taught using pedagogical principles from both world-changing teachers: Rudolf Steiner, and Shinichi Suzuki. Additionally,  Dr. Smolen has been working closely with Alice Kanack for 30 years, implementing the extraordinary "Creative Ability Development" method and philosophy which Kanack developed with Dr. Shinichi Suzuki.  This allows students to cultivate the creative part of their brains, parallel to classical music study.  
My Anthroposophical research into string pedagogy transformed my understanding of the profound and overarching ways music relates to the human being.  My doctoral thesis, in the "books and CD's" section of this web site.  I am continuing with my research, re-wrting the thesis which will be named "The Moons of Osiris".   From this research, and by integrating it with my Suzuki teaching, we can be certain that:  We are all born innately musical.  Over our years of study, we can all develop into whole musicians.  In my studio we combine performance by heart, music reading, improvisation and composition at all levels.  We combine freedom and discipline.  We integrate music of the past with our own music of the present.  We acquire literacy by reading and writing music.  We combine european masterpieces with pedagogically appropriate musics of the world.  We integrate private lessons and practice with group classes; solo recitals with community service.
Dr. Smolen teaches Monday, tuesday, and thursday afternoons and evenings.  Group classes are on sundays, socially distanced in the big studio space at Opus Ithaca School of Music. 
---
 Here is a small sample of our annual end-of-the-year dance.  This is preceded with a couple of months of preparations of dances from around the world.  Here we acquire a familiarity with musics from around the world, which are all beautiful in different ways. This becomes a community, inter-generational event, as we gather with family, guest musicians and a dance caller, for a rousing session of dances and music from around the world. Young musicians look forward to next years dance when they will know more songs, while seasoned improvisors love to offer their music. This is an event which pedagogically combines elements of reading music with improvisation, and musical styles found around the world. This particular dance is a Ukranian dance...