'Flight of the Bumblebee'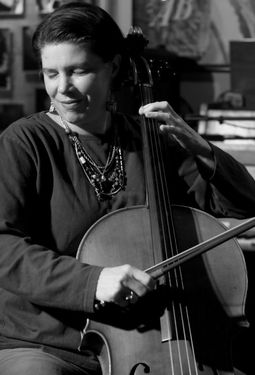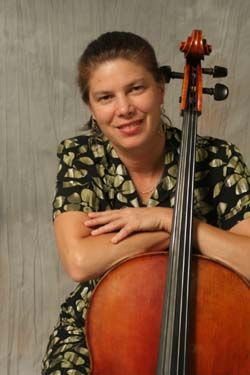 EDUCATION AND TRAINING:
I have always been equally passionate about playing the instrument, learning, and teaching music.  Playing the cello invites us to explore every aspect of ourselves.  We awaken, develop, then integrate the knowing, willing, feeling and intuition.  We discover how discipline and freedom belong together.  We become citizens of the world as we play music from around the world.  We learn to express the ineffably beautiful sentiments of the greatest composers.  The great masterpieces awaken in us the first glimmers of one's own, individually unique musical voice.  
Here is a list of the schools, programs and teachers I have worked with on this journey.
Dr. Sera Smolen: 
EDUCATION
Union Institute of Graduate Studies: Ph.D. in Music Education and Applied Cello 1993-2000
Cornell University: Graduate work in Education, 1987-88, partial masters degree
Ithaca College School of Music: Graduate work, Permanent Certification for teaching Suzuki Method, all levels 1984-1986, partial masters degree
Ithaca College: B.M., Public School Certification, Performance Certificate, 
1972-1977
Magic Mountain Music Farm: Practice Marathon Retreats with Burton Kaplan, winters 1995,6,7, Summers 1993-4
Music for People with David Darling, 1981- 1983, Musianship and Leadership program,1994-9
Aspen Summer Music Festival, 1978-1979
Meadowmount School of music, 1976-1977
Ithaca Violoncello Institute, 1974-1975
TEACHERS:
Cello performance: Einar Holm, Alan Harris,Colin Hampton,Robert Newkirk,Rolfe Gjeltsen,Burton Kaplan,Laszlo Varga
Improvisation:David Darling,Steve Brown,Hank Roberts, Alice Kanack

North Indian Raga:Daniel Birch,Joep Bor
TEACHING EXPERIENCE:
Opus Ithaca School of Music, Ithaca NY (opusithaca.org) 2016-
Cello Studio, Ithaca, NY, 1988-2016; Certified Suzuki Instructor, ages 3-up, Pre-Twinkle to Book 10; Creative Ability Development at all stages;Waldorf School cello instructor 1987-2008
Cello, Improvisation, Improvising Chamber Music, The Kanack School, Rochester, NY, 2006-10
Cello, double bass, Mansfield University, Mansfield, PA., 1999- 2005
Music Therapy Department, Mansfield University, from Spring 2000. Research, design and implement an ongoing Improvisation workshop series, topics spanning a 4 year program.
Adjunct Professor, Alfred University, Alfred, N.Y., 1995-1996
Cello instructor and Program co-ordinator, Ithaca Talent Education, Ithaca, N.Y.,1987-1994
Sabbatical replacement for Cello, Hobart-William Smith College, Geneva, N.Y.,1983-1984
Guest Clinician at Regional Suzuki Workshops, U.S and Canada, from 1988
Instructor at annual Summer Suzuki Institutes from 1989:
- Ithaca Suzuki Institute, from 1989-1994
- North Eastern Suzuki Institute, ME., from 1994-2005, 2011-2012
-Southwestern Ontario Suzuki Institute, Wilfrid Laurier University, 1997-present
-Edmonton Suzuki Institute, University of Alberta, 2002, 2004, 2006, 2008, 2010, 2012
-Ogontz Suzuki Institute, New Hampshire, - 2006-2008
-Music As Play: All-Improvised summer program-Ithaca, NY- from 2009
Festivals: 
New Directions Cello Festival: Assistant Director, Educational co-ordinator, Steering Committee, performer, workshop presenter, writer, 1991-present
Chiron Festival of the Creative Spirit: Performer, consultant, from 1988-1999 Young People's Composition Festival: Co-ordinator, (for young composers, part of Chiron, above)1996-2000
Binghamton Cello Festival: Workshop leader, consultant, 1989-2007