'Flight of the Bumblebee'
Sera Smolen, Phd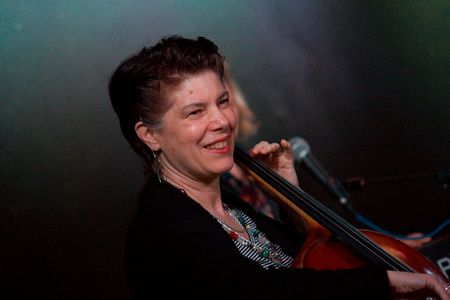 Sera Smolen, soloist, collaborator, chamber musician, improviser, orchestral musician and recording artist, is an active performer of numerous genres of music, including four centuries of classical music. She is a longstanding member of the Cayuga Chamber Orchestra, and has subbed with Syracuse Symphony/Symphoria for many years. She has premiered new music by numerous composers.  As a committed improviser, she  has collaborated with dancers, sculptors, painters, poets, and all kinds of musicians.  She composes and records original music with her husband, Tom Mank with whom she will tour the Netherlands and Belgium for the eleventh time in February 2019. 
Smolen received her PhD in music education from the Union Institute in 2000, with graduate study at Ithaca College and Cornell University. She did summer studies at the Ithaca Violoncello Institute, Aspen Summer Music Festival and Meadowmount School of Music.  She received her bachelors degree at Ithaca College with a double major in performance and music education.
She currently teaches at the Opus Ithaca School of Music in Ithaca NY.   She is a frequent guest clinician in Europe, the US and Canada for workshops and teacher training seminars covering pedagogies of improvisation and composition for developing string players. She has taught at Mansfield University, Alfred University, the Kanack School in Rochester NY, and Hobart and William Smith College. She has been  the assistant director of the New Directions Cello Festival for 20 years.
Contact Information:  serasmolen@gmail.com
For more information about concerts with Tom Mank:  www.tommank.net
For more information about Opus Ithaca www.opusithaca.org
For more information about the New Directions Cello Festval:  www.newdirectionscello.org